February 19 2007

• by Laure Marcus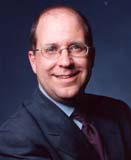 After holding management positions at Procter & Gamble, Moosehead and Indigo, Patrick Sullivan took over as head of Workopolis in 2003. He was then a newcomer to the world of recruitment and has since achieved considerable success: the number of job postings per day has doubled in three years and the site traffic has increased by 40% between 2005 and 2006. Here, he shares some of the latest news on Workopolis and gives us his thoughts on the online recruitment business.
Why have you chosen to pursue your career in the world of online recruitment?
The owners of Workopolis presented this opportunity to me when I was with another subsidiary company of Toronto.com. I accepted and have since found this job to be one of the most exiting and satisfying of my career.
Online recruitment is a fast growing sector. Workopolis has witnessed an annual growth of more than 30% each year for the past several years. The work is exceptionally compelling for me: countless people report that they have found better positions thanks to Workopolis, and that these opportunities have improved their quality of life.
What is the 2006 annual report for Workopolis?
It was a great year. The number of job postings is up by 25% and we now control close to 40% of the market. The site traffic jumped to 5 million registered jobseekers with over 1 million of them actively searching.
The major change in 2006 concerns shareholding. We are no longer owned by Bell Globemedia, which is refocusing on its core business, but by the two media companies Gesca, a subsidiary of Power Corporation, and Torstar.
Other significant accomplishments of 2006 include, first, our selection as an official partner of the 2010 Winter Olympic Games, and second, the agreement we reached with Yahoo! Canada to be their exclusive provider of career-related content. Yahoo! decided to replace its site Hotjobs with Workopolis, which offers better results in Canada with more job postings and content.
Finally, we are very proud to have reached an agreement with the Toronto Board of Trade, Canada's largest local chamber of commerce, for which Workopolis has become the official online recruitment provider.
What is your vision of the online recruitment business in Canada?
This market is still far from being fully grown. 170,000 job offers are presently online in Canada: this number is still small for a dynamic economy like ours, which has created 350,000 jobs this year alone.
Only a small portion of the 2 million companies in Canada use the Internet for their recruiting. Big companies now rely on the web, but small and medium-sized companies still don't know much about these opportunities even though they hire over 35% of the Canadian workforce. As the leading career site in Canada, Workopolis presently reflects 9,000 customer companies.
The market is thus still to be conquered and there are many opportunities for growth in the years to come. With almost 19 million web users in Canada, the possibilities are vast…
Countries like the USA, Great Britain or Australia are far more advanced than us in this domain. We have much to learn from their progress.
What will be the next technological advancements in the field?
In terms of technology, I would say that career sites are more advanced than the usage habits of most employers and jobseekers. Very few of our users take full advantage of the tools we offer them, such as the possibilities of personalization. Most of them apply a basic use of our site.
We improved several functions on our site last year, such as the résumé posting form, and we are not planning any technological innovations for next year.
What advice would you give to employers?
The job market is getting more and more competitive, and thus employers must be prepared to adopt a strategic approach and use all the selection tools available in order to be most efficient. The tools we offer online allow them to easily target candidates with specific qualifications. I also think that an effort should be made to clearly articulate job offers in order to improve targeting.
Beyond recruitment, a survey conducted a month ago indicates that the biggest challenges for HR are in keeping key employees and improving the involvement of the staff. Improving working conditions and managing talent is therefore as important as recruitment. It is worth noting that a fourth of all resignations are due to the pursuit of better opportunities and that almost 15% reflect a desire for a more balanced professional and personal life.