February 1 2013

• by Caroline David
Conducted in 28 countries among 250 human resources managers and 2000 employees hired in 2012, the study by the Development Dimension International (DDI) consulting firm shows that only half of companies consider that their recruitment process is actually effective.
Were recruitments carried out in 2012 successful? To this question, many companies answered no! This is the finding of the study conducted by the Development Dimension International (DDI) consulting firm. According to this survey, 1 recruitment out of 8 conducted in 2012 finally ended in failure. A failure for employers and also a failure for their employees, since half of them admitted regret for having accepted the position for which they applied.
New hires are not always a priority for personnel managers, since only 48% of them put them on the top of the pile. Overall, they only come in third place in their list of priorities.
Hiring processes deemed ineffective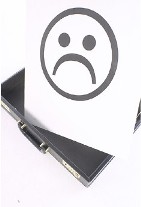 One third of human resources managers are questioning the excessive confidence attributed to superiors' judgement in their evaluations. 21% blame applicants for overstating their skills. It is certainly not rare to discover after the fact that an employee is absolutely not qualified for the position entrusted to him.
Called into question is the gap between the way in which recruiters present a job and the reality of the situation. According to the study, companies fail to provide an accurate description of the tasks required and the environment in which the employee will be operating. In contrast, the report shows that companies that are successful in recreating as closely as possible the requirements of a position are those who also recorded the best recruits.
The job interview, a sure value
The face to face meeting remains the best means to get an idea of the candidate and of what they can actually bring to the company. But it still must be conducted effectively. Here again, the study points up gaps that certainly exist.
Less than 30% of human resources managers are in fact satisfied with their recruitment officer training program. And only one third consider that recruitment officers actually master the technique of job interviews.
It must be said that a little less than two thirds of personnel managers say that their interview guides are based on an accurate evaluation of skills identified for the positions they are seeking to fill.
Based on their recent experiences, participants in the study also judged their "bad" interviews. They agree that a whole series of questions doesn't bring out anything interesting. This is the case for questions relating to race, age, religion or whether or not they believe in spirits. Some even focus sometimes on food preferences..