March 21 2014

• by Paulina Ignacak
Canadians are worried. Very worried indeed. A recent Randstad Labour Trends Study reveals that 91 per cent of working Canadians believe that the skills shortages and skills gaps will continue to be an issue of importance for 2014. And the matter will only grow in importance as Boomers are preparing for retirement. Who's to blame for the shortage?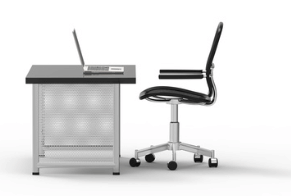 Skilled Trades: Not as glamorous!
It would seem Canadians are not as fond of skilled trades as they are of white-collar work. The study found that a negative perception of the field reigns and that over three quarters of respondents view a career in skilled trades as "old-fashioned". What's more is that 64 per cent of young Canadians admitted to feeling pressured by family members to pursue a "more respectable" white-collar career.
The bulk of the problem falls on educators and a general lack of promotion of the industry. After all, not only is the field booming with job opportunities, but a career in a skilled trade can pay anywhere between $40,000 to more than $100,000 a year!
"Developing a strong career in a skilled trade doesn't necessarily translate into intensive physical labour or being covered in dust from dawn until dusk. Many skilled trade workers are using the most sophisticated equipment and cutting-edge technologies, and are well on their way (if not already there) to developing specialized and advanced technical skills that will remain in demand for generations," writes Tom Turpin, the President of Randstad Canada, in the Financial Post.
Lack of investment
The responsibility to address the shortage issue lies also with companies and governments who need to invest into skills training.
While organizations should spend their resources to provide better compensation packages to retain talent, government agencies need to provide better incentives for workers to move into positions that address the skills shortage/gap.
Such programs as the Canada Job Grant, if ever implemented, could help address the problem in both the short and long term. The program would provide funds to organizations for proactive training programs, apprenticeships and mentoring to ensure skills are transferred between older and younger workers.