November 11 2013

• by Paulina Ignacak
A groundbreaking study reveals that about 1 in 6 newly certified medical specialists cannot find work in Canada, despite the country's often lengthy wait times for surgeries and medical appointments.
The Royal College of Physicians and Surgeons surveyed 1,371 specialists certified in 2011 and 2012. It found that 16 per cent of the respondents were unable to secure jobs in Canada, more than double the unemployment rate for the rest of Canada, which stands at 7.1 per cent.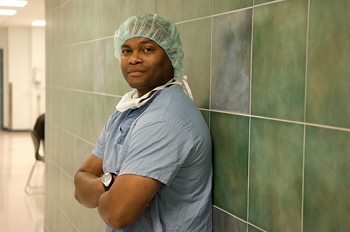 What's more is that 20 per cent of these unemployed specialists are considering a move outside Canada, namely the U.S.
"This is a sad situation," said Danielle Fréchette, the study's principal investigator, to the Toronto Star.
"Not only for the dedicated physicians and surgeons who spent more than a decade training to serve Canadians, but also for Canadians who desperately need timely access."
In addition to a potential brain drain crisis, the study also warns of a Canadian "brain waste", a phenomenon where young and talented doctors are not putting their skills to good use.
In fact, as much as 22 per cent of respondents were employed only on a part-time basis in their respective fields, meanwhile working elsewhere.
This brain waste in the nation's health care system will have serious repercussions on the Canadian population which already counts four million individuals without a family doctor.
Furthermore, 31.2 per cent of respondents state they chose to pursue further specialized training believing it would make them more employable over time.
The report cites some underlying factors that cause these unemployment problems.
The main issue is a weakening economy and government cuts which have caused significant reductions in available resources, such as operating rooms and hospital beds.
The problems also stem from personal issues. For example, half of the respondents hadn't received proper career counseling, making it difficult to enter the job market.
The Royal College will be conducting a national summit next February, where groups such as the Canadian Medical Association will search for "lasting solutions."