September 25 2006

• by Laure Marcus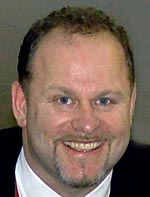 "You are our best hope", "Building a future together", "Give life to your projects": there has recently been a new type of slogan appearing on billboards. More and more companies are seeking to show themselves in a different light and are investing in large-scale campaigns to promote their "employer brand."
Is employer branding a fad or a long-term trend? According to Howard Weintraub, President of RecruitAd Advertising, employer branding is a fundamental issue for any company with 200 or more employees. In the context of the looming retirement of large numbers of baby boomers, successful companies will be those that succeed in clearly identifying, attracting and keeping their key talents. Mr. Weintraub draws on his experience to describe his vision of corporate HR communications and upcoming trends.
How do you define employer branding?
Employer branding is part of the corporate culture. Just like product branding, it creates an emotional relationship between the public and the company. It differs in its target, however—while product branding targets all consumers, employer branding is designed for workers
Employer brands must converge on the corporate identity to bring people together and build their loyalty. Employer brands are established in every point of contact with current and former employees, and passive and active candidates. It's all about retention and recruiting.
Why are companies increasingly concerned about employer branding?
The first reason is the rapid growth of Internet recruiting. Companies can no longer control all the information circulating on line. They must therefore communicate more to convey a clear message on their identity.
Moreover, with the thousands of job sites and millions of job offers available, the challenge for all employers is to differentiate themselves. To attract the attention of applicants, they must create a pre-disposition in the company's favour, i.e. develop a branding strategy.
Finally, the increasingly tight labour market is pushing recruiters to target passive candidates, who represent 70% of the market and often have the most interesting profiles. However, they do not surf on-line job sites, or read the career sections. The only way to reach them is to develop and promote a strong employer brand.
What are the new issues?
Over the past two years, informal communication methods have skyrocketed, resulting in new needs. Blogs and social networking are information sources that are difficult to control, because anyone can now interfere with a company's communications.
The focus is now on internal training of employees, in order for the employer brand to be clearly understood and assimilated by all.
As for using blogs and social networking to develop their brand, we recommend to our clients to be careful, because no one knows what the future of these new tools holds. It's fine to experiment, but they should remain secondary to the overall strategy.
Generally speaking, employer brands are nowadays conveyed through many more types of media than two years ago. They are no longer confined to the career sections of newspapers and job sites, but are everywhere: radio, TV, direct marketing, etc. With the greater competition between employers, corporate communications are increasingly gaining ground.
Can the return on investment of this type of communication be measured?
Yes, of course, but based on specific company objectives. We recommend clearly defining the desired objectives, for example, in terms of the number of CVs received, employee retention rate or number of visitors to the career section. This enables the success of the branding strategy to be determined as a function of these objectives. As long as these targets are not reached, the communication effort should be maintained.