September 17 2007

• by HRJob.ca
Mission: digging into a candidate's past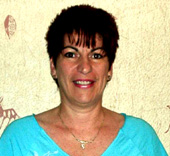 Falsified CVs, padded skills, police record skimmed over. . . Some candidates leave no stone unturned in their efforts to get a job. In order to avoid unpleasant surprises, many employers are increasingly resorting to specialized companies to run background checks on potential employees. Johanne Straiti is manager of pre-employment screening for Garda, a Canadian industry leader. She agreed to talk to us about her unusual job.
Why check out candidates' past?
For our clients, it's out of prevention. It allows them to make sure that candidates' profiles really fit the positions to be filled. According to an internal study we did, 22% of candidates lie in their CV, 7% pretend to have a diploma they don't have and 7% have a criminal record! Fraud is increasingly common because of new technologies; it's become very easy to get fake documents online. Today, 30 to 40% of applications are checked by a specialized provider, with companies' needs increasing. This is a relatively new phenomenon in Canada, as this type of check was previously done internally.
What type of checks do you do?
We check a whole series of things: diplomas, professional experience, behaviour on the job, credit record, immigration status, police record, etc. That being said, our clients' needs vary greatly depending on the level of responsibility of the job to be filled. For example, for cash handling, we always check for a criminal record. On the other hand, when the job does not involve any financial responsibilities, the recruiters carry out a simple check. Most of the time, we just validate the skills and diplomas.
How do you get this type of information?
We contact former employers and candidates' references. We talk to them for 15 to 30 minutes about the person's performance, strengths and weaknesses, ability to work in a group, punctuality and attendance. Is the candidate used to leading his or her projects from beginning to end? Does he or she have leadership skills? How does he or she manage stress? We always finish up with the key question: would you rehire this person? It gives a good overview of the candidate's profile.
What about more sensitive information?
Aside from the provincial Court record, which is public, all other requests for information require the authorization of the person we are investigating. This goes for the national police record and for the credit record. Once we have this authorization, all we have to do is contact the relevant authorities.
So you don't run checks on candidates without their knowledge?
No, that's illegal. We have to observe the Privacy Act. Our clients therefore ask candidates for their consent. Candidates are always informed of the type of check the recruiters ask us to do: e.g. creditworthiness, references. They are often the ones who provide the names of references to be contacted. There are no secrets—it's not a police inquiry! A candidate can refuse to give us his or her social insurance number, without it affecting his or her chances of getting the job.
Why don't your clients do these checks themselves in house? How long do your services take and how much do they cost?
Our clients call on us because in-house checks cost too much and take up too much human resources staff time; they prefer to focus on their core tasks. As a supplier, we've developed an expertise in searching for and centralizing information. For a minor fee—from $35 to $200—we provide a 3- to 10-page report on the candidate. Our turnaround time is 24 hours to five days, if we have to collect the information abroad.
What background do your investigators have?
I have a team of some 30 telephone inquiry specialists. Due to the diversity of our clients' needs, they come from a variety of backgrounds, not just human resources. We also have lawyers, people with a bachelor's degree in criminology, more administrative backgrounds. . . In addition to having an excellent knowledge of the world of work, I ask them to be versatile, well organized and customer focused. Of course, it helps to have a sense of humour, to build relationships with clients!
Which types of problems do they run into most often?
Many companies have a policy of not providing references. We can't get around that. However, even we find out almost nothing about a person's skills, we generally succeed in getting some basic information. It's very rare that we don't at least get the dates of employment or reasons for leaving.
So the pre-employment screen is not foolproof?
Nothing is foolproof! Old personal conflicts between the candidate and the reference may affect the answers given. We have to allow for this and remain objective. Similarly, two people can have the same name and date of birth, which may mean serious errors in the handling of the criminal record. It's up to us to be very thorough in our analysis of the information, and to involve the candidate—via the employer—in the reference-checking process.